USED CENTRIFGUES AND MODERNIZATIONS


Our company offers maintenance and modernization of centrifuges from different manufacturers.
Based on machine operator requirements we are able to carry out actions ranging from periodic maintenance up to machine modernization including changes in process and other parameters.
These activities are carried out both on the mechanical and on the electrical part of the machine and include completion of the customer machine documentation by necessary regulations, instructions, certificates, licences, etc.
We currently have these centrifuges in stock. We offer them for testing or purchase
FERRUM DSZ-OR 800/400
Rok výroby: 1998
Manual top discharged
Mat 1.4435
Basket 800x400mm
Motor 5,5 kW
Max rev. Basket 1500 rpm
Max basket filling 125 kg
Suitable for ATEX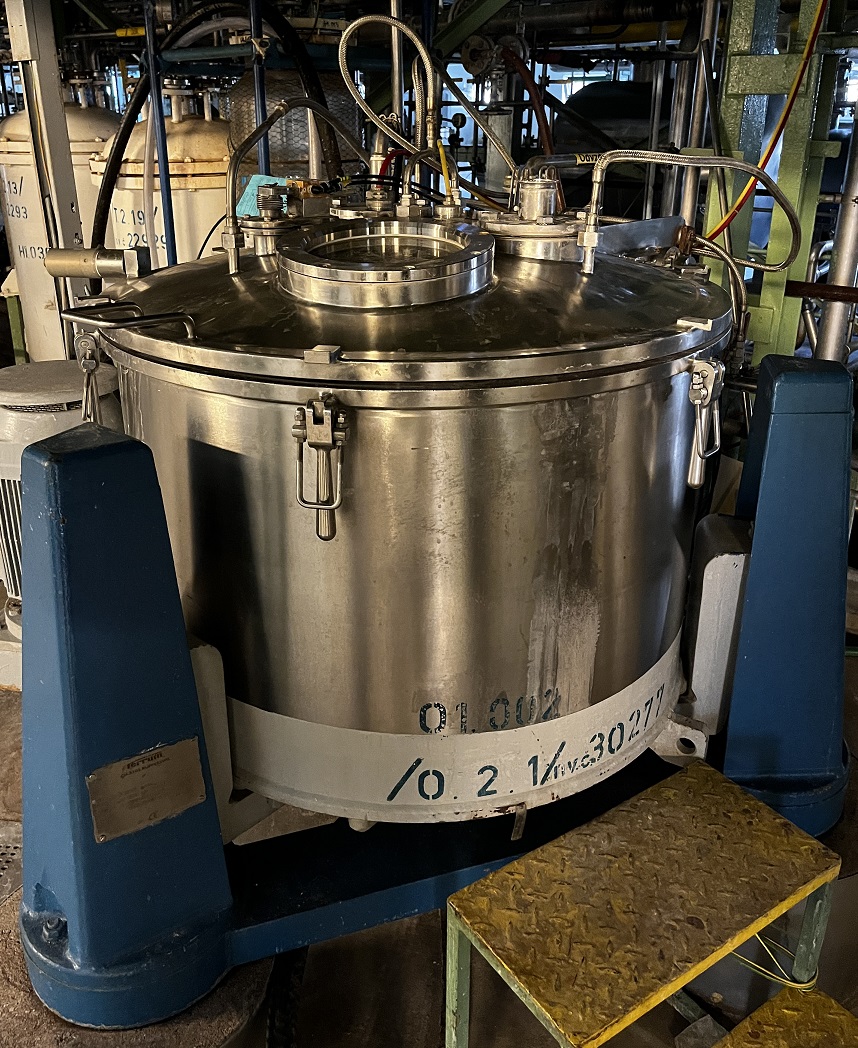 SULTRADE SCVT 800/400
Year of production: 2002
Manual top discharged with possibility of automatic discharge to product tank by nitrogen
Automatic peeler
Mat 1.4435
Basket 800x400mm
Motor 11 kW
Max rev. Basket 1500 rpm
Max basket filling 125 kg
Suitable for ATEX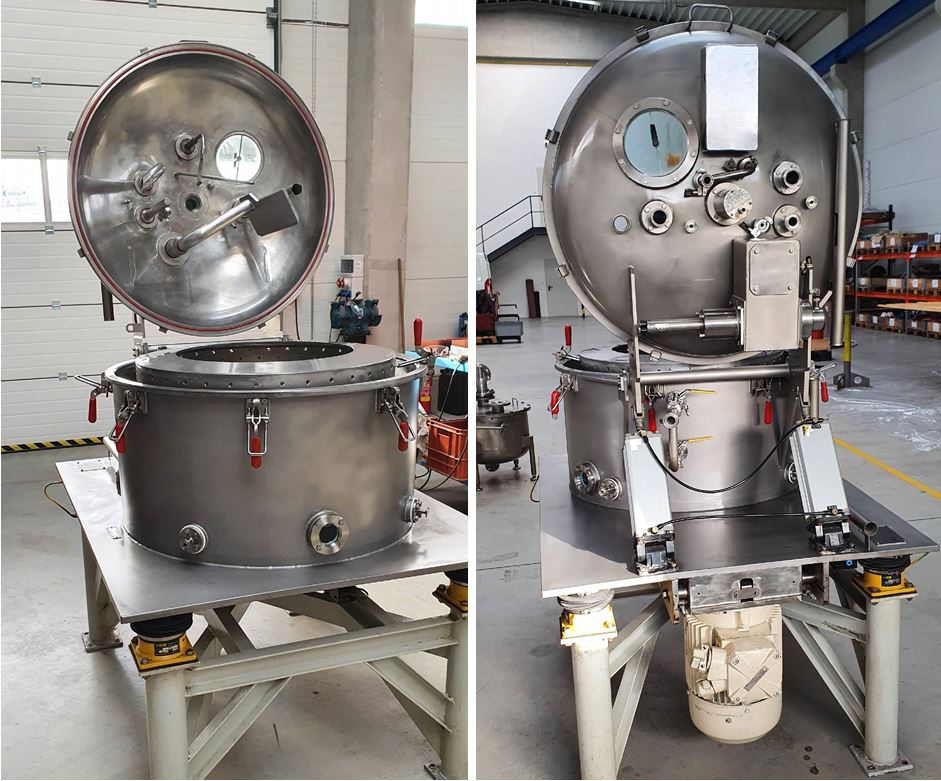 FERRUM HSZ-PHR 800/400
Year of production: 1995
Horizontal pharmaceutical centrifuge
Basket 800x400mm
Suitable for ATEX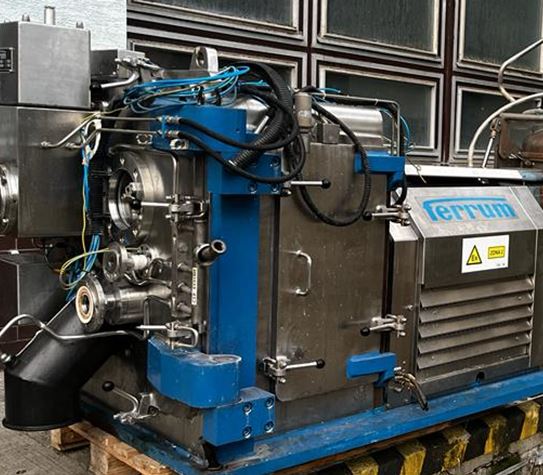 SULTRADE SCVB 800/400
Year of production:
Vertical bottom discharged centrifuge for pharma
Basket 800x400mm
Suitable for ATEX
SULTRADE PC 230
Year of production: 2022
Continuous Pusher centrifuge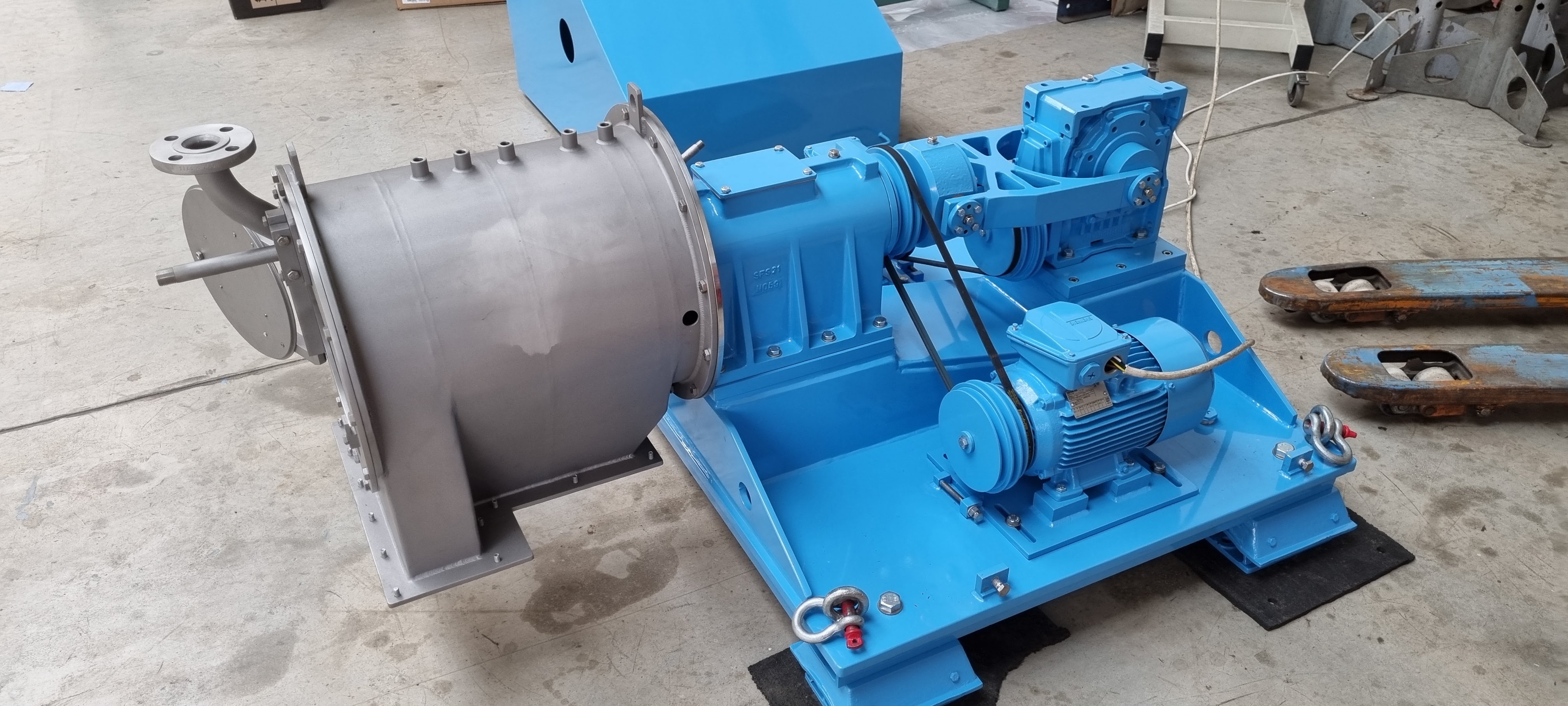 Contact us